Design a Head-turning Character Design Portfolio
The ability to design your own original and compelling character is an invaluable professional asset for concept artists that requires an advanced understanding of design, shape, details, and process. Prepare to learn everything you need to know about Character Design Portfolio.
This discussion includes insights from Lake Hurwitz (Principal Visual Development at Wizards of the Coast) and Jon Neimeister (Senior Concept Artist — Hi-Rez Studios), with illustrator, painter, & educator, John English
Join John English as he talks with concept artists from some of the biggest studios in entertainment & game arts during this lecture and Q&A.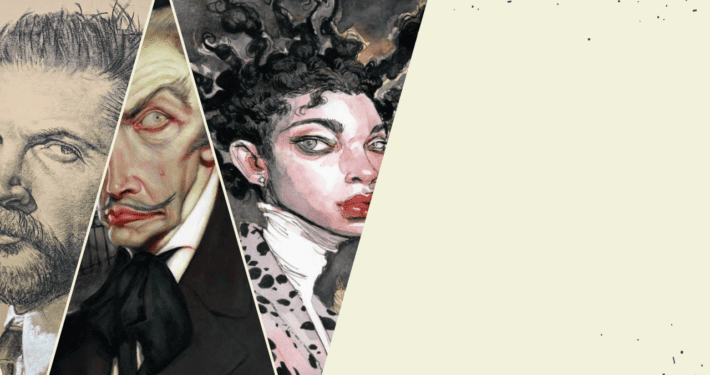 How do you get your first job? What are the most common mistakes artists make? What art should be in my portfolio?
This Q&A-style lecture covers everything there is to know about developing your portfolio, building your skills, and professional strategies to pursue a career in illustration.