Take your skills as an artist to the next level and build a career-ready portfolio
Course Details
This course focuses on developing design problem solving skills as well as their application while working with a client brief. During this course you will be studying under two incredibly talented and accomplished pros in the concept art industry. Your mentors will share the tools you need to be efficient and effective as a concept artist. The class also explains in depth how to complete concept work gearing towards production. This includes iterations, orthographic drawings, colors, final render, and asset delivery.
When you're navigating the industry, and a challenging brief lands on your desk, these will be the teachings you draw from to exceed client expectations. Take your concept artistry to the next level with the practical design problem solving skills offered in Advanced Concept Design.
Your mentors, two accomplished industry pros, will prepare you to meet real-world situations you'll face working with clients or studios' intellectual property. You'll come out of the course knowing how to complete concept work geared towards production with poise and skill
Classes are hosted weekly, live and online. Your mentor will lecture on technique, skill, and the history of concept design. Added to that, you'll join in for demonstrations, critiques, and Q&A sessions, with weekly homework assignments.
Key Takeaways From The 10 Week Course
10 weeks (23 Live Classes)
Sundays
10:00am – 1:00pm PT
Price: $999 (limited offer)
A class presented by an industry-leading artist working at one of the most prestigious studios in the world.
Meet Your Mentor: Viviane Kosty
Sr. Concept Outsource Supervisor at Blizzard Entertainment Studios
Viviane Kosty is a seasoned pro in the entertainment and game arts industry, with years of experience in character design. Viviane recently worked as a concept artist at Hi-Rez Studios, on both Realm Royale and Smite on the exploration and design of skins for various characters.
Viviane currently works as the Senior Concept Outsource Supervisor at Blizzard Entertainment Studios, collaborating on some of the most iconic intellectual games and properties produced by the studio.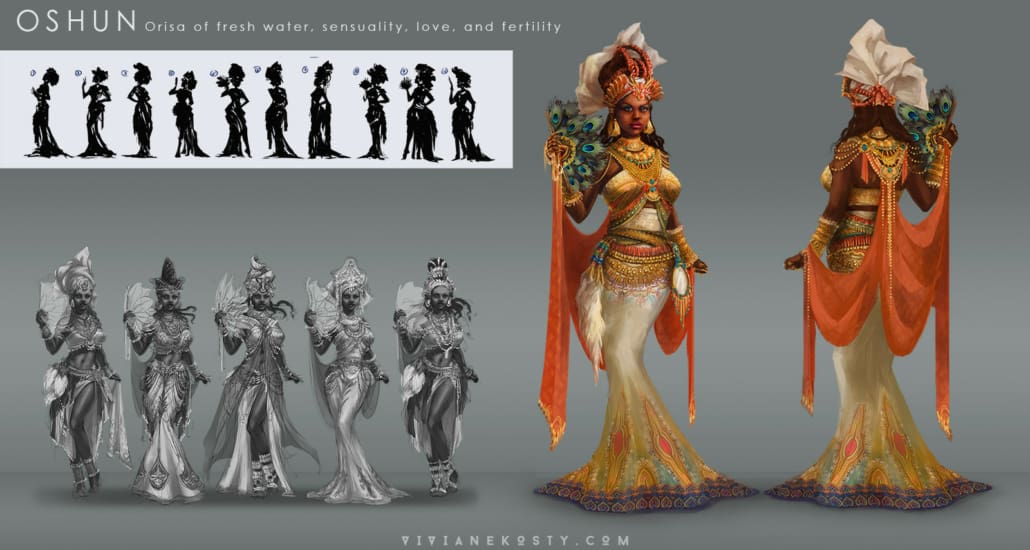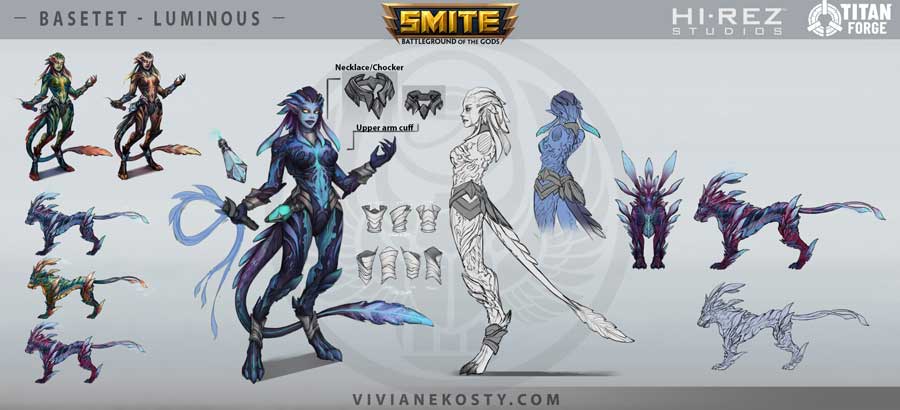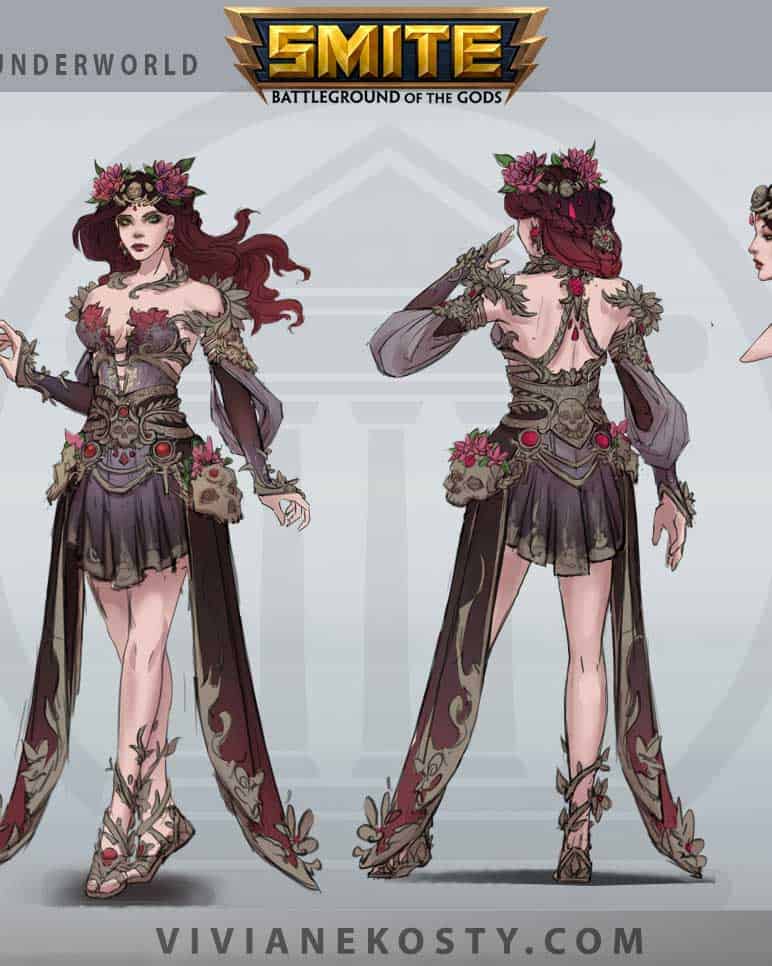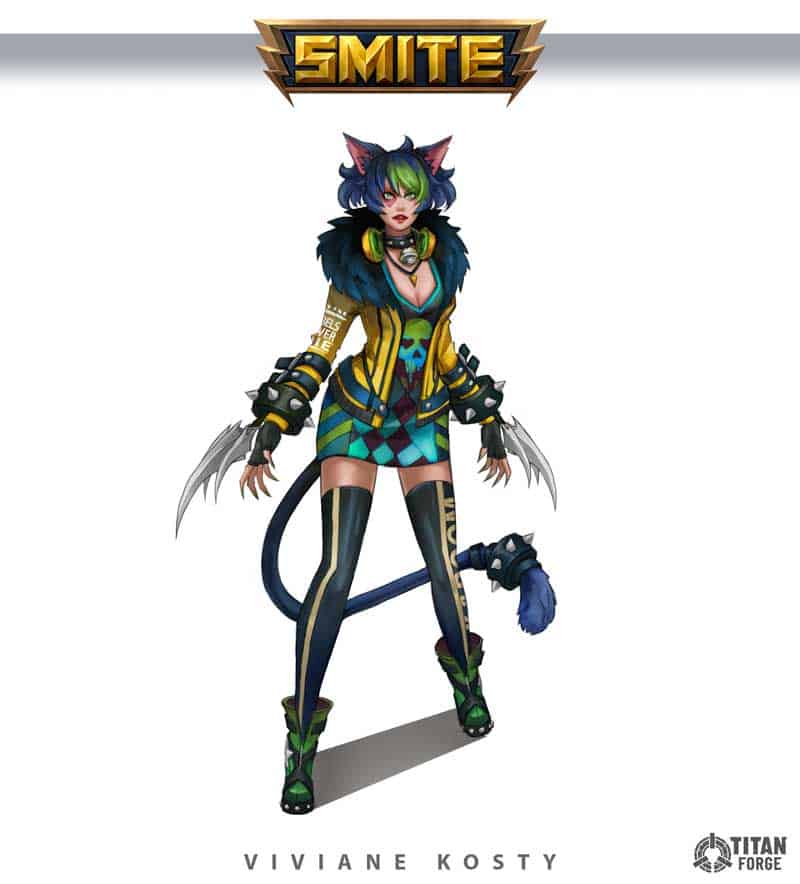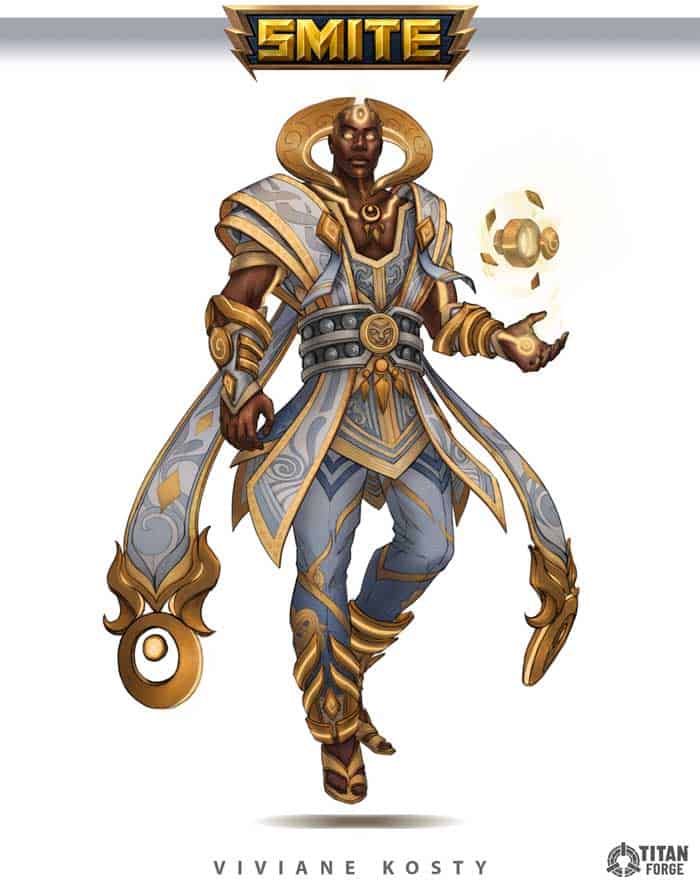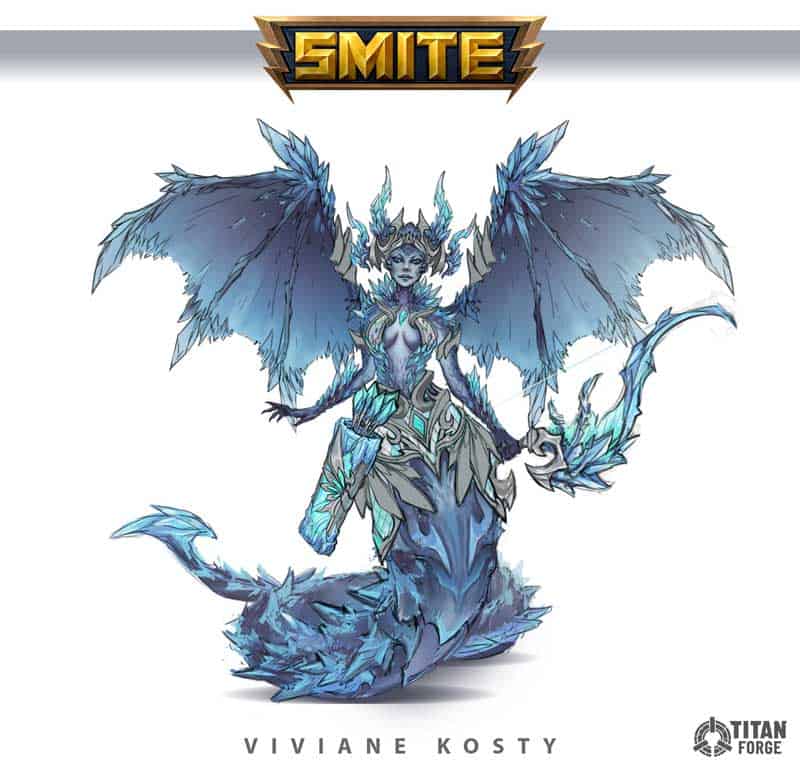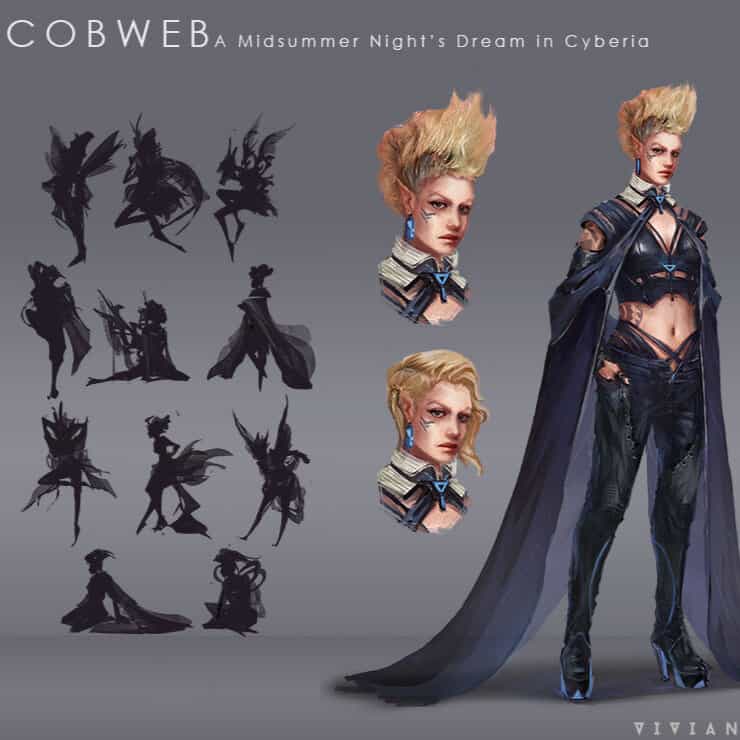 Week 1

Introductions & Review of Work

Week 2

Week 3

Week 4

Week 5

Material, Pattern, & Motif

Week 6

Working with a Brief, Workflow & Expectations

Week 7

Week 8

Topic-based Lecture Dependent on Student Goals

Week 9

Week 10

Topic-based Lectured Dependent on Student and Project Needs
Connect with industry leading guest artists
Each semester features 6 guest artists who have risen to the top of their industry, giving you access to their craft, process, and industry wisdom.
Ask questions, join the discussion, and gain industry knowledge from high-caliber artists.
WINTER 2023 GUEST SPEAKERS
DEVELOP WORK FOR YOUR PORTFOLIO
Assignment: Core Character Design Development
In this course, students design two core concept pieces with several construction concepts that exist in a setting of their choosing. To start off this process student will evaluate these concepts the way one would for a client. Each concept piece is started by evaluating the visual language and understanding how we as the concept artist, can meet the client or art director's requests stylistically.
What makes this Mentorship unique?
As a mentorship student, you will gain access to a vast wealth of resources to better your understanding and improve your skills. You will be paired with a high-caliber professional, who will be with you every step of the way.
Live Classes
Every class is delivered live and is fully interactive with lectures, demos, critiques, and guest speakers. Consider this your front row seat.
VAP has been the best investment I have ever made in my art development. I took the Concept Art 101 course and the mentor and lectures were unbelievable. I learned so much from just the one class and WAY MORE in the 102 class. You get tons of current industry information, make fantastic contacts. The value and quality of the mentorship alone is positively priceless. The advice for portfolio development to get you in the industry (or closer to it) is second to none. Seriously, VAP is an enormous value, to experienced artists to aspiring. Worth the price of admission and more.
Payment Installments Available
Even though our courses are the best value, with the high caliber instruction and personalized mentoring, there are finance options available to make the mentorship program financially possible for as many artists as possible. Select Shop Pay or Affirm at checkout to view options.
Frequently Asked Questions
Need Some Guidance?
We can help you with any questions related to enrollment, portfolio development, and the student experience.