This is an incredible program. Mentors are invested in every student.
Anke Gladnick, Passage Student
You will find personal support and lots of in-depth discussions of one's own work with some of the world's leading professionals in the field. it is a true eye opener and a magical experience.
Paul Scherübel, Passage Student
You Gain access to artists who are at the top of their game.
Kirk DuoPonce, Passage Student
This is not a one size fits all program. It's more than just an online program. It's a mentorship.
Dymond Starr, Passage Student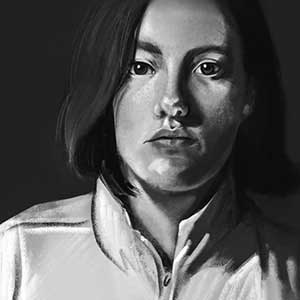 Mentors care about their students' success and help them find where they fit into the Industry. It elicits high-quality results.
Addie Green, Passage Student
Visual Arts Passage has been instrumental in helping me bridge the gaps I've needed to becoming a professional illustrator. My Passage Mentors have helped elevate my art to next level by not only fostering the strongest aspects of my work, but also by helping me shore up my biggest weaknesses.
Victor Gomez, Passage Student